Homeschool Performance Workshops
Designed specifically for homeschoolers, these courses let students learn all sides of the production. From helping with the set, inputting costume design ideas, making props, and starring in the show, these students have a well rounded experience, concluding with public performances.
​
New for our 2019-2020 Season!
TWO different workshops - perfect for every skill level.
We will now offer a Beginner/Intermediate class
and an Advanced class
Choose the course that is right for your young performer!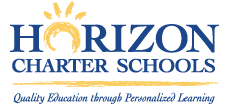 Don't see your school listed?
Contact
Fall Semester
​
Auditions/Rehearsals Begin August 14, 2020
Performing October 16-17, 2020
Rehearsing Fridays 10am-1pm

Grades K-8
No Experience Necessary
​
$249 per student
​
Fall Semester
Advanced Session
​
Auditions/Rehearsals Begin August 21, 2020
Performing December 4-5, 2020
Rehearsing Fridays 2pm-5pm

Grades 8-12
Grades 4-7 with instructor approval
​
$299 per student
​
What To Expect:
​
All who audition will be cast in the production. We firmly believe that every part is important and vital to the shows success, and therefore no refunds will be given after casting has been announced.
Performers will work together with our staff to perform a Broadway Kids/Broadway Jr show. These shows are professionally written and licensed by Music Theatre International (MTI). These shows are designed to be performed by school age children - perfect for your young performer!
Performers are expected to do work outside of rehearsal such as reviewing choreography and blocking, memorizing lines, and memorizing songs. Family involvement is crucial to each performers success.
​
All costumes are provided by Musical Mayhem Productions, with the exception of shoes. All performers must have BLACK Jazz shoes for rehearsal as we don't allow street shoes on the dance floor. These shoes will also be used for the performance.
​
Tickets are required to attend the performances and are not included in the tuition.
Tickets are $8 per person, per show. 2 and under is free when sitting on a lap.
​
​
Fall Semester
Advanced Session
​
Auditions/Rehearsals Begin February 19, 2021
Performing May 21-22, 2021
Rehearsing Fridays 2pm-5pm

Grades 8-12
Grades 4-7 with instructor approval
​
$299 per student
​
Spring Semester
Beginning Session
​
Auditions/Rehearsals Begin February 19, 2021
Performing April 16-17, 2021
Rehearsing Fridays 10am-1pm

Grades K-8
No Experience Necessary
​
$249 per student
​