Homeschool Performance Workshops
Designed specifically for homeschoolers, these courses let students learn all sides of the production. From helping with the set, inputting costume design ideas, making props, and starring in the show, these students have a well rounded experience, concluding with public performances.
​
Grades K-12

$299 Tuition per workshop


***NO PAYMENT REQUIRED TO REGISTER***





Vouchers or Private Pay Accepted



What your tuition includes:
All Instruction - Actors Script - Cast TShirt - Full Production Materials - Costumes (property of MMP)
What your tuition does not include:
Rehearsal/Show shoes - Tickets to the Production (see ticket requirement below) - Optional Add On Purchases

Please see below for workshop additional information and commitments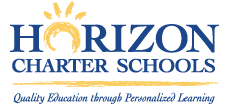 Don't see your school listed?
Contact
**LIVE PERFORMANCE**
**LIVE AUDIENCE**
​
Beginning September 24, 2021​
Performing December 3-4, 2021
​
Rehearsals Fridays 10am-1pm
​
Performing at the 24th Street Theatre
This special adaptation of the nine-time Tony Award-winning Broadway musical, Fiddler on the Roof JR. follows Tevye the milkman as he tries to protect his daughters and his way of life from a changing world. Created by Broadway legends Jerome Robbins, Harold Prince, Jerry Bock, Sheldon Harnick and Joseph Stein, Fiddler on the Roof JR. tackles the universal theme of tradition in ways that reach across barriers of race, class, nationality and religion.
Set in the little village of Anatevka, the story centers on Tevye, a poor dairyman, and his five daughters. With the help of a colorful and tight-knit Jewish community, Tevye tries to marry off his daughters and instill in them a sense of tradition in the face of growing anti-Semitism in Czarist Russia.
**LIVE PERFORMANCE**
**LIVE AUDIENCE**
​
Beginning January 28, 2022​
Performing May 13-14, 2022
​
Rehearsals Fridays 10am-1pm
​
​
In a magical underwater kingdom, the beautiful young mermaid, Ariel, longs to leave her ocean home — and her fins — behind and live in the world above. But first, she'll have to defy her father, King Triton, make a deal with the evil sea witch, Ursula, and convince the handsome Prince Eric that she's the girl whose enchanting voice he's been seeking.
What To Expect:
​
All who audition will be cast in the production. We firmly believe that every part is important and vital to the shows success, and therefore no refunds will be given after casting has been announced.
Performers will work together with our staff to perform a Broadway Kids/Broadway Jr show. These shows are professionally written and licensed by Music Theatre International (MTI). These shows are designed to be performed by school age children - perfect for your young performer!
Performers are expected to do work outside of rehearsal such as reviewing choreography and blocking, memorizing lines, and memorizing songs. Family involvement is crucial to each performers success.
​
All costumes are provided by Musical Mayhem Productions, with the exception of shoes. All performers must have BLACK Jazz shoes for rehearsal as we don't allow street shoes on the dance floor. These shoes will also be used for the performance.
​
Tickets are required to attend the performances and are not included in the tuition.
Tickets are $8 per person, per show. 2 and under is free when sitting on a lap.
​
​